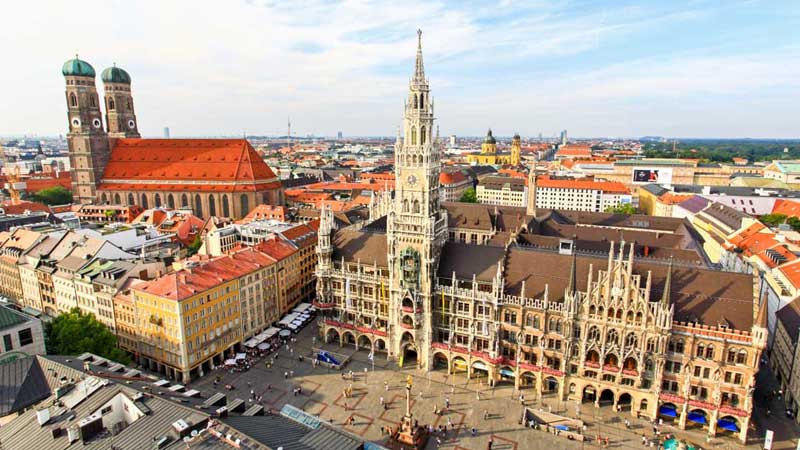 The German government funds higher education in Germany, and therefore study in Germany is almost free for all, whether for German citizens or international students coming to the Federal Republic of Germany. What we will mention in this article regarding the advantages of studying in Germany, is only a small overview of the most prominent advantages, but there are greater advantages to studying and living in Germany that you will discover on your own, and now let's go on a quick tour with the emerging advantages of studying in Germany:
The study is almost free:
Tuition fees in most German universities range from 300 to 500 euros per academic term. After paying the fees, the student receives a subscription
Transportation covers all the states in which he is located and the city in which he studies.
A globally recognized educational certificate
The reputation and standing of German universities are very strong with employers all over the world. There are about 450 accredited universities with more than 17,500 majors taught in universities in Germany and its universities teach all levels, whether bachelor's, master's, or doctorate. All majors at the bachelor's level are free, except for some postgraduate majors that may require you to pay a fee.
Students can work while studying
Students coming from outside EU member states are only allowed to work 240 half days or 120 full days per year, either in term or during holidays.
If you are a student of a language course / preparatory course, the rules are more strict. What this means is that you are only allowed to work during periods without lectures and only if you have obtained permission from the Federal Employment Agency (Agentur für Arbeit) and the Immigration Office (Ausländerbehörde).
Fields of work for international students in Germany
The international student can work for 20 hours per week according to German laws, and the hourly wages often range from 10 to 23 US dollars, depending on the type of work, and the most prominent works that an international student can do:
- Working in hotels and restaurants
- Work at fairs on holidays
- Work in German car companies, and the hourly wage is 23 USD
- Work with postal and shipping companies
- Work in-home delivery services
- Work in the field of moving furniture
- Work in the restaurant of the university in which the student studies
- Working in the field of opinion polls
- Working in the festive seasons by wrapping gifts
- Work in the field of health care, such as nursing homes and hospitals
- Work in the shops
- Remote work in any field desired by the student
Acquisition of a new language
:
The German language is the mother tongue of about 100 million people. German is the most widely spoken language in the European Union, and it is the first language in Germany and Austria, meaning you learn a language that will open up different fields for you.
Safe country
- Compared to other countries, Germany is a safe country. In the city or in the country, day or night, you can move freely at any time.
Studying in Germany
will give you the opportunity to live and experience one of the most industrially and technologically advanced countries, while at the same time enjoying its distinctive culture, ancient history, and beautiful nature...
Possibility to stay in Germany after studies:
Many doors will open in the German labor market for international students after graduating from university, but they will have to extend their residence permit after completing their academic studies for up to 18 months, with the aim of finding a job in a field closely related to their training and study path, so your stay in Germany depends on your ability To secure a job in a related field during these 18 months.
Outstanding teaching staff
:
German universities are distinguished by the presence of high-level teaching staff in all disciplines, as German teachers have great experience in the teaching field.
Providing study programs in English:
German universities are distinguished by offering a number of their programs in English, thus allowing people who do not master the German language to shorten their time and not study the German language, but rather to enroll in the programs of public universities there.
Develop your capabilities:
In Germany, you will find thousands of opportunities to develop yourself in any field you want, there they realize the value of the human being and work on developing him in various ways, unleashing his energies and defining him with his latent energies and abilities in full, so expect to live a unique experience in which you discover yourself for the truth.