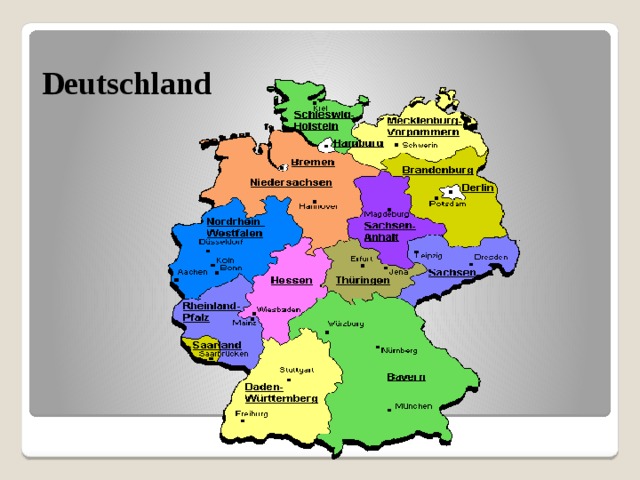 Germany is one of the countries of the European Union and shares its northern borders with Denmark, and its eastern borders with Poland and the Czech Republic, while it shares with Switzerland and Austria the southern borders, with France and Luxembourg the southwestern borders, and with Belgium and the Netherlands the northwest borders, thus being the most countries that have neighbors in the Union European.
With a population of about 83 million people, Germany is the most populous country in the European Union.
The Federal Republic of Germany is located in the center of Europe. It is a democratic country open to the world, combining the nobility of history with the vitality of the present. Germany has one of the largest and strongest economies in the world and one of the most innovative and modern scientific sectors.

Germany follows the federal system and consists of 16 states that have strong powers and special responsibilities, such as education, culture, and the police.
Germany is the second most liveable country for ex-pats, and Berlin has been ranked among the top 10 cities for students in the world by the QS rankings. QS). In addition to the high quality of student life for most students who decide to study there, what makes Germany more attractive is the almost free education available in the country - not only for German or EU students but also for international students.
The German language is the key to a successful life in Germany, and it is the most spoken mother tongue in the European Union. There are about 105 million people who speak German as a mother tongue, it is the language used in Germany, Austria, and some parts of Switzerland. There are an estimated 185 million German speakers worldwide. There are many ways to learn German, and Deutsche Welle also offers special programs for teaching German.