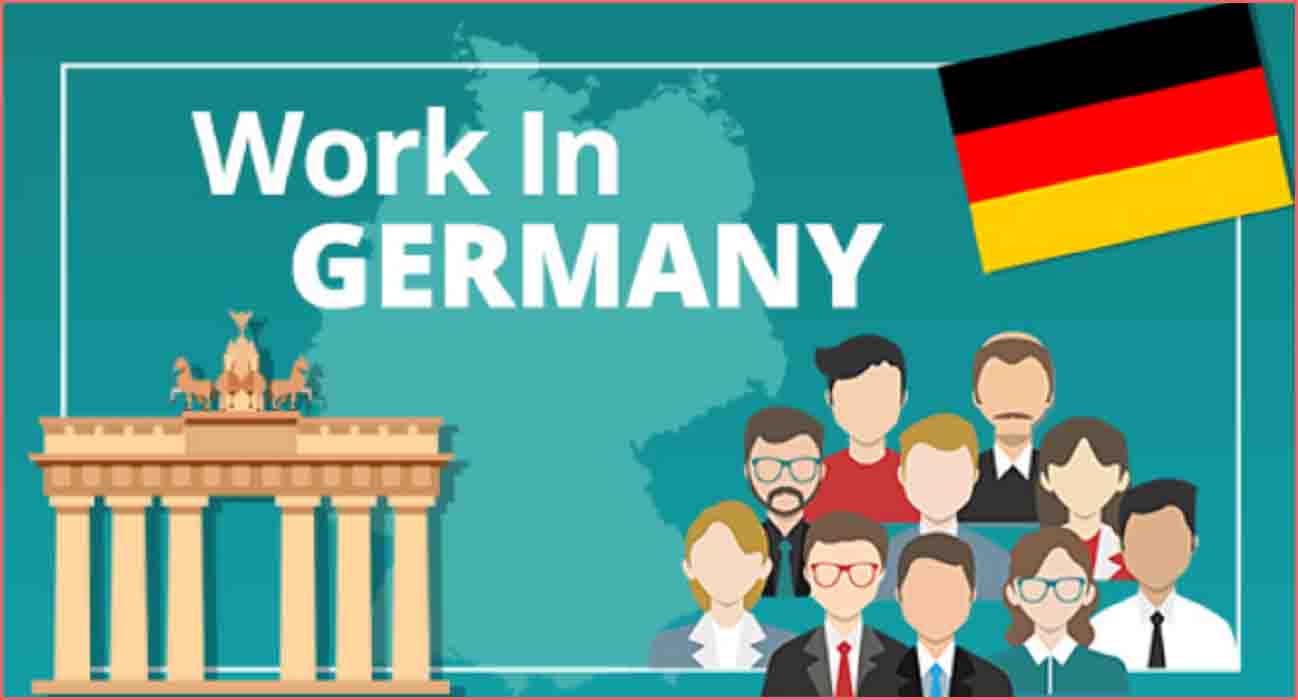 Germany is not only a beautiful country, but it is also one of the most powerful countries in Europe. With high growth and low unemployment, it is the perfect place to go if you are looking for a job. The country offers free education to its residents and is considered to be a highly safe and attractive living and working environment.
If you are interested in finding work in Germany, you may go to Germany on a job seeker visa. The Germany job seeker visa allows individuals to remain in Germany for a specific period of time and search for employment. Germany is also one of the countries that are seeking highly qualified employees to work in well-paid positions and encourages all young and skilled people to come to visit and look for places to work. So if you have decided that you would like to work there, the first thing you need to do is get a German job seeker visa.
Obtaining a job seeker visa to Germany is not easy, you will have to be eligible and fulfil all the requirements and go through the application process with a lot of precision. Now, let's go through everything you need to know.

What is a job seeker visa?

The job seeker visa for Germany is a Long-Term Residency Permit, which allows you to stay in the country for six months and look for a job. If at the end of the six months you have found a place of employment, you will be given a German work visa or a German work permit and you will be allowed to work and live there. Please note that having a job seeker visa does not allow you to start working immediately in Germany. It only means that you can visit the country and look for a job during your stay.
In order to obtain a job seeker visa for Germany, you need the following:
1. Be eligible to apply
2. Compile all the necessary documents
3. Fill out an application form and book your visa appointment
Eligibility of applicants

There are several criteria that you need to fulfil to be eligible to apply for the Germany job seeker visa:
1. Hold a Bachelor/Master's Degree from a German university or an equivalent foreign degree
2. Have a minimum of 5 years of experience in your related field of study
3. Show proof that you have sufficient funds to cover your stay during the time you are in Germany
4. Have travel or medical insurance for your entire stay in Germany or until you get your Work Permit
5. If you checked all of the criteria, then you're one step closer to getting your visa.

Documents for Application
The next step is to prepare your set of documents which will be attached to your application. The documents ensure that your application is not immediately rejected on grounds of not fulfilling the requirements, so make sure you have all of them.
Checklist of documents you need to obtain a Germany job seeker visa: https://kuwait.diplo.de/blob/2101544/05b9394d0df4053cad146aebae133b27/pdf-national-visa-job-seekers-data.pdf
Professions in demand in Germany:

Germany has a stable healthcare system, thanks to well-trained personnel in healthcare and nursing professions. That is the reason why hospitals, home care services and facilities for nursing are always looking for qualified professionals.
Physicians
The German healthcare system depends on young and qualified workers: hospitals, specialist clinics, healthcare centres and private practices are constantly on the lookout for doctors and other trained professionals in the medical field.
Engineers
Become a part of Industry 4.0 in Germany: the use of digital technologies reveals a wide range of new perspectives in engineering. This also has an impact on the demand for skilled workers, which is why many companies are urgently looking for qualified engineers.
IT specialists
The German IT sector is booming: every year, thousands of new jobs are offered in the IT industry. Therefore, experienced or freshly trained IT specialists are always in demand. Find excellent jobs in start-ups, small and medium-sized enterprises, large companies or in the manufacturing industry.
Scientists
Bioengineering, power and environmental engineering or pharmaceutics – when it comes to scientific disciplines, the demand is high. Qualified personnel trained in STEM subjects are urgently sought after in many fields.
Craftspeople
Skilled crafts and trades are the heart and soul of the German Mittelstand, meaning small and medium-sized businesses. With its wide range of products and services, the skilled crafts sector caters to private individuals, the industrial sector and commerce. This diversity leads to a high demand for skilled workers in craftsmanship.
Source: https://www.make-it-in-germany.com/en/working-in-germany/professions-in-demand