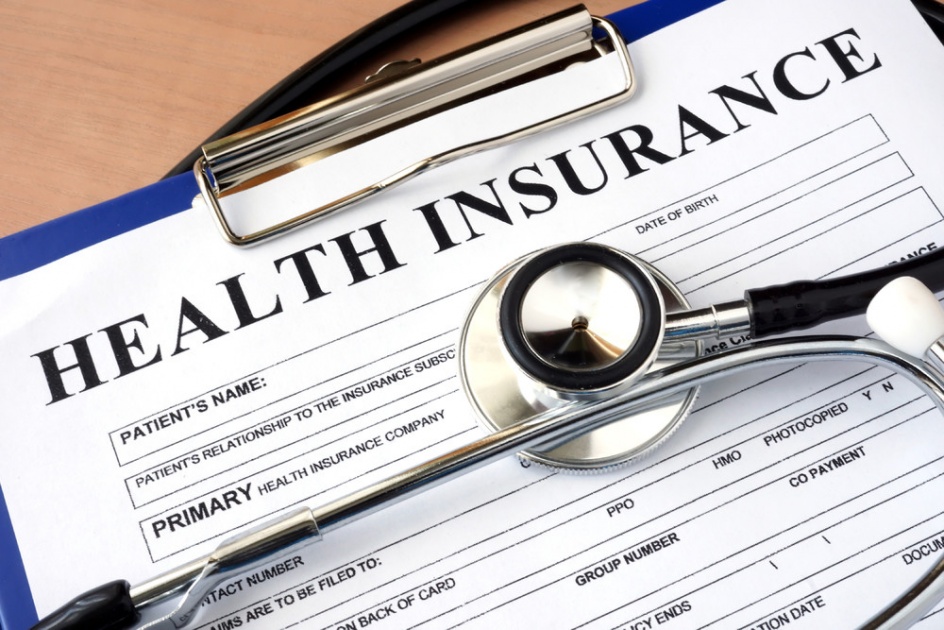 In this article, we will explain the health insurance system in Germany and what you need to know in general, whether as a student or as a worker in Germany. In the second part, we will talk about the most important matters and laws that concern students studying in Germany, in particular, regarding the issue of health insurance in Germany.
First: A brief introduction to the definition of the health insurance system in Germany
It is called state or statutory insurance(Gesetzlich), which is subject to the law of the Ministry of Health in Germany, and no company has the right to violate it or put a law on its own, and the Ministry of Health in Germany supervises its application and monitors all government insurance companies. Currently, in Germany, there are approximately 100 state insurance companies, and any member has the right to choose any of them to make his health insurance contract.
There are government insurance companies at the level of specific regions or states and they are called Vorort Kasse, there are companies nationwide and they are called Bundesweit Kasse. All companies are mostly similar to each other because the law imposed on them by the state is one, but the difference is in some matters, for example:
The ease of services it provides and the speed of response to requests,

offers to its customers,

Dental services.
These things are generally the area of ​​competition between different companies.
As for the government health insurance card, all are like some of them only, the difference is in the form, and this card goes to all clinics in Germany, as well as all government hospitals. All insurance cards work at the EU level so it says on the back "Europäische Krankenversicherungskarte", so all companies are similar to each other in the insurance card, and there is no advantage for one company without another.
Second: Student health insurance in Germany
Students are dealt with in insurance companies according to their educational stage and financial situation, so we will divide students' health insurance into the following categories:
1- language studentSprachstudentorSprachschüler
The language student is not entitled to register with the government insurance, so he must register with private insurance and he is not entitled to enter the government insurance throughout the period of studying the language unless there is a work contract above 450 euros, where he is treated as a worker in this caseArbeitnehmerNot as a language student. One of the companies that we recommend during the language period isCare Concept AG.
2- Preparatory year studentStudienkolleg
The preparatory year student is treated as a language student and is not included in the government insurance except with a work contract above 450 euros, except in the case that he was a preparatory year student who is a member of the government insurance and is insured in this case.Freiwilligeversicherung. For this, he must insure with private insurance companies.
3- Undergraduate student at the bachelor's or master's level
If he is under thirty years of age, he has the right to governmental insurance once he is registered with the university, and he also has the right to private insurance if the university agrees, and he brings a paper calledBefreiung from any state insurance company, noting that he will not be able to enter state insurance again during the study until he finds a work contract above 450 euros per month.
NBA university student pays the lowest contribution to state insurance in Germany, which is just over 100 euros.
In the event that the student is over thirty and did not have government insurance income before that, he does not have the right to government insurance throughout the study period until he finds a work contract, and thus he must insure with private health insurance companies throughout the period of his study.
In the event that the student is under thirty years of age and is in government insurance and reached thirty while studying, then his insurance will be transformed asFreiwilligeversicherung and pays about 200 euros per month in-state insurance.
Starting in 2020, the law to increase fees for students who exceed 14 semesters has been canceled, which means that the only factor in increasing fees for students is that the student exceeds the age of thirty!
4- The student is looking for a jobAufenthaltserlaubnis zur Arbeitsplatzsuche
A student who has completed his university studies in Germany and is looking for a job, so his health insurance during this period is linked to his previous insurance during the study, whether it was governmental or private. Freiwilligeversicherung until he finds a job and transfers his insurance to Arbeitnehmer.
5-PhD student: A doctoral student does not have the right to government insurance unless he was previously a member of government insurance.
NBA new doctoral student in Germany can enter state insurance if he has had a residence permit of more than one year and his insurance is in the Freiwilligeversicherung category.
6-Vocational Student Auszubildender: Students studyingAusbildung State insurance is compulsory for them and they have no other choice because their income is above 450 euros per month.
7-A student who works while studying with an income of more than 450€ per month
A student who earns more than 450 euros per month from his work while studying will have two cases:
the first case: be registered asArbeitnehmer In this case, the employer pays him the subscription to the government insurance, and the value paid between them will be equal to 50% for each, and the student does not pay again the government insurance subscription except what was previously paid from his salary.
The second case: be registered as Werkstudent and this is not paid by the employer to the contribution of his insurance from work, and in this case, the student must pay the insurance contribution himself, whether it is with government or private insurance.
Important note: Who determines if the student is registered as an Arbeitnehmer or Werkstudent is the employment contract and also the employer Arbeitgeber.
8-A student who works while studying with an income of less than 450€ per month
A student who works and whose income from work is under 450 euros per month is called Minijob In this case, the employer does not pay him his insurance subscription with the insurance company, and the student must pay it himself, whether with the government or private insurance. Important advice to all students in Germany: I hope all students who work and enter government insurance and then leave work and return to private insurance, please do not leave breaks without insurance, whether public or private, because this may cause them problems later with insurance companies.
Written by Dr. Hani Helal
Marketing Manager at the State Health Insurance CompanyKKH